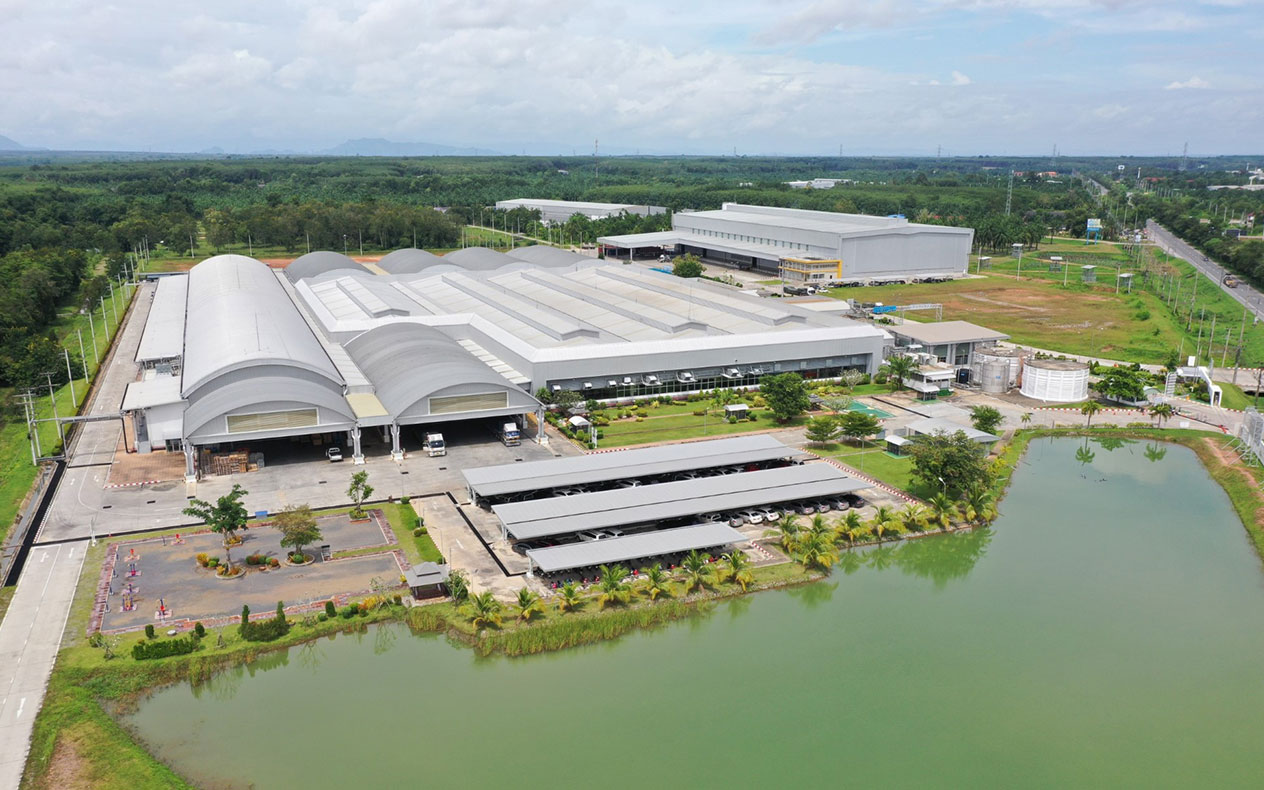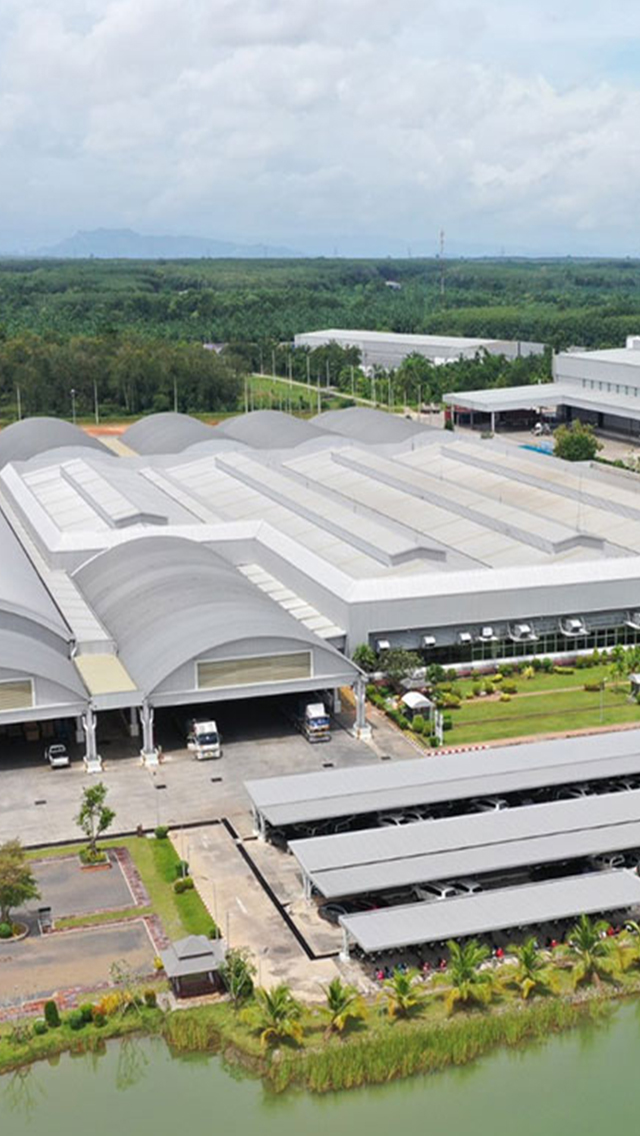 Suratthani Beverage Co., Ltd.
Best Natural Ingredient Selection
"for your optimal health"
Enter
Enter

Click here to visit website


History
Suratthani Beverage Co., Ltd.
Surat Thani Beverage Company Limited is one of affiliated companies under Boon Rawd Brewery Company Limited, located at 139 Moo 5, T.Tha Rong Chang, A.Poonpin, Surat Thani province.
The company was registered as a limited company, with the license number of บอจ.สฏ.1984, on 3rd September 2001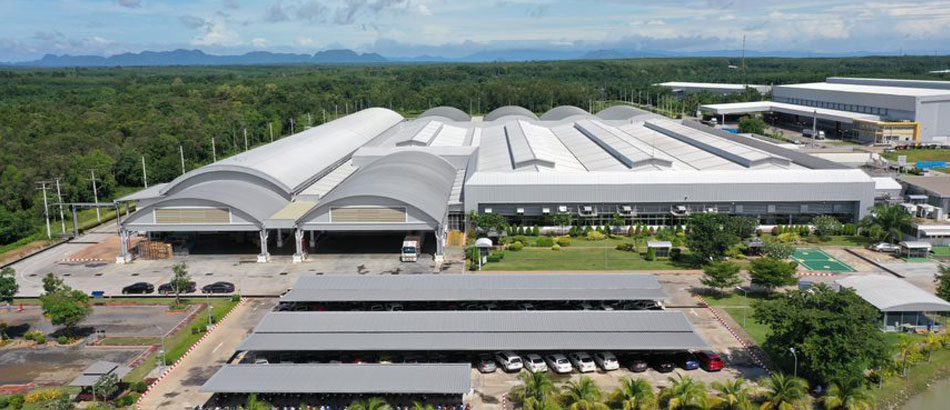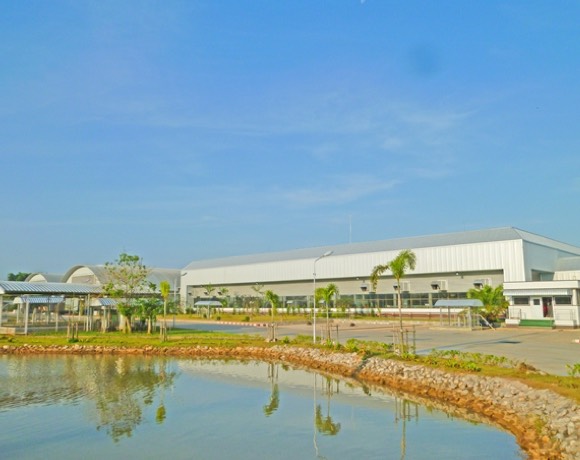 On total area of 200 rai
Consisting of 40 Rais of water filter building, packaging building, warehouse, laboratory, wastewater treatment area, and 135 Rais of palm trees farm.
Our achievements:
1994
the construction of the company was commenced.
1996
followed by equipment and machine installation.
1997
started first batches of production on 1st July – water production and 15th July – soda production.
1998
Singha products distribution.
2002
The company has changed its name to Surat Thani Beverage Company Limited in until present.
2006
The company was awarded GMP & HACCP standard accreditation.
2008
The company entered into ISO 22000:2005 system.
Production capacity
the company is responsible for the production of Singha soda and drinking water, of which its products are distributed to 14 Southern provinces.
1500 CC PET-bottled water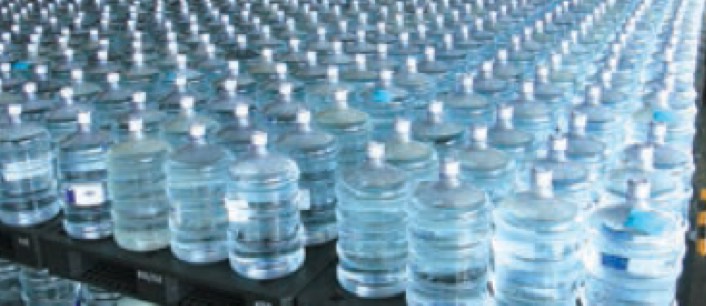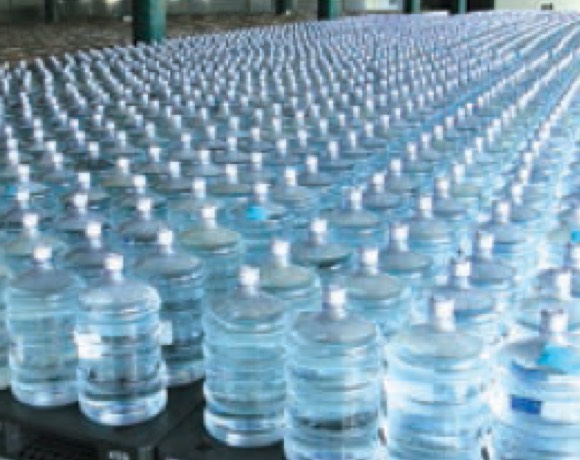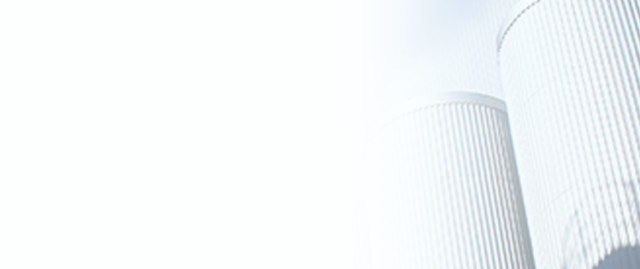 Policy
focuses on continuous improvement both production of quality and safe products and timely delivery
Surat Thani Beverage Company Limited is one of affiliated companies under Boon Rawd Brewery Company Limited, established in 1994, located at 139 Moo 5, T.Tha Rong Chang, A.Poonpin, Surat Thani province. In 2002, the company's name was changed to Surat Thani Beverage Company Limited and currently employs approximately 200 employees. The company is responsible for producing products under the Singha trademark, including Singha drinking water and Singha soda water. The products are produced using modern technology and machines under the care and supervision of the experienced staff, resulting in the company's efficient capacity to serve the increasing demand of consumers in the Southern parts of Thailand. As the leading beverage producing company, the company is truly committed to fully satisfy all consumers with our quality products. The total annual current production of the company is about 140 million liters of beverages.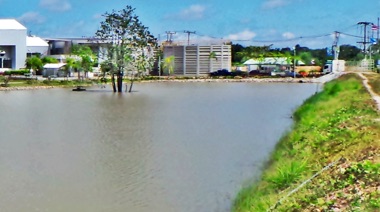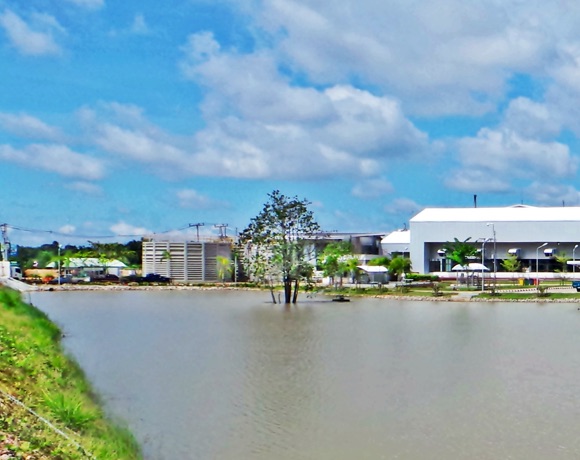 Since having relatively pure natural groundwater in the area to begin with, after being gone through the purification and production processes using modern and advanced technology and machines, under the strict supervision of well-trained staff and international standard quality control, all products produced here are of high quality and safe, and consumer satisfaction guaranteed. All products have been granted various certifications from leading certifying bodies, both domestic and international, including Codex GHPs, HACCP, ISO 22000:2018, ISO 9001:2015, NSF and Halal.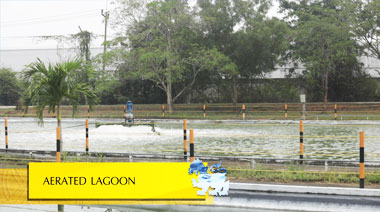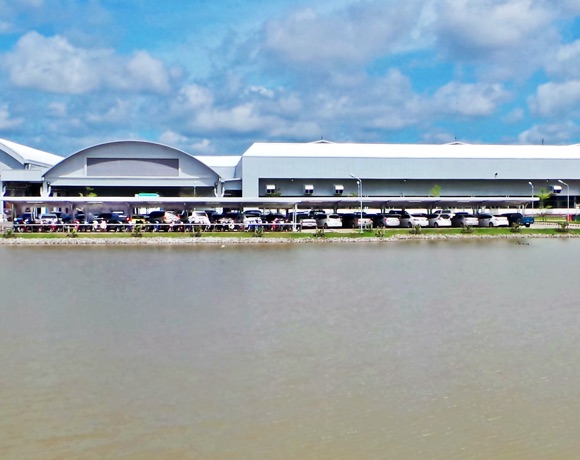 Surat Thani Beverage Company Limited always keeps improving all production and operation processes for sustainable environment protection and conservation. The Aerated Lagoon wastewater treatment system has been implemented with quality requirements in accordance with the Department of Industrial Works's standards. The company has allocated a designated area for wastewater treatment without having to have it released to the public areas. Moreover, the treated water is reused in other activities, such as watering plants and vegetables and fish farming, moving the company forwards to become a total green company. Recently, the company has been granted many national awards such as Environmental Good Governance Award from the Ministry of Industry.
"
Focus on quality development and safety at all time be above customers' satisfaction For the Correct and Perfect job at first and other times after Support human development promote good society and environmental saving
"
Human Development
We realized that human is a precious resource, therefore, we always support and improve the staffs' potential. Moreover, we also encourage them to be part of the problem solving and organization development through the launched activities i.e. QCC., Kaizen, Innovation, 5s which make us win silver prize in New Born QCC. In national competition called Thailand Quality Prize 2015.
Safety Activities
Our company join the "safety workplace to celebrate for her Royal Highness Princess Maha Chakri Sirindhorn" project to prevent any injuries during work. Moreover, our staffs have the annual health checkup. We won the safety workplace prize, excellence level (Gold Shield) from the Ministry of Public health, Miracle of Life prize from the Federation of Thai Industry of Suratthani Province, Drug-Free Plant and Drug Prevention and Resolution in workplace prize from the Department of Labor Protection and Welfare.
Happy Workplace
We create happiness at workplace through various recreation activities such as team building, Singha's family Day, Sports Against Drugs, Staff's Birthday Party. We also support virtue and morality in our staffs and admire the one with good performance. We deliver happiness to our customers, business partners, community and society. We respect people, society and environment because we want to make sustainable happiness in society through endless "give" activities i.e. Singha Summer Camp, National Children's Day, Scholarship, Fewer-opportunity help, Lunch for blind children, learning hall, playground, weir, reforestation with community, support local tradition (Chak Phar Festival), career builder which make the company win CSR-DIW prize from the Department of Industrial work.
Surat Thani Beverage Co.,Ltd. realized the duty to produce and manufacture quality and hygienic product, impressive service to achieve consumers' confidence, trust and satisfaction in our "Singha" brand.
Quality and Environment Policy
Surat Thani Beverage Co.,Ltd., as a leader in beverage industry under quality policy focusing on developing and manufacturing quality and hygienic product that timely delivered to achieve satisfaction that above consumers' expectation.
The Board of Surat Thani Beverage Co., Ltd. believes in staffs' power and devotion in maintaining the quality and hygiene of our products. We are ready to support human development in all aspects.
We realized the importance of manufacturing process in order to achieve the target of "Correct and Perfect at the first time". We prevent any mistakes that might occurred by setting the standard that can be checked and solved problem, supported by executives.
Besides, Suratthani Beverage Co., Ltd. Realized the responsibility in environmental management for the community. We set play to prevent and control the impacts on environment caused from our manufacturing process or any related activities.
We abide by environmental law and regulation and any other regulations related to environmental management including conservation of natural resources and energy saving, monitoring and evaluating of environmental performance to achieve the objectives and goal of development and improvement.
We build the awareness of participation and responsibility in environment by communicating and training about how to manage the environment properly because we are part of the community.